Going Your Way
Whether you're coming in from out-of-town or heading off to a fun vacation, Hamilton Cab is always a smart and cost effective mode of transportation. Rather than paying for parking at the airport while you're on vacation or spending time driving around looking for a spot, trust Hamilton Cab to get you to and from the airport in plenty of time for your flight with great front door cab service!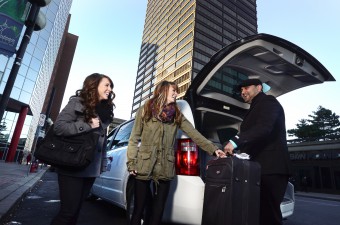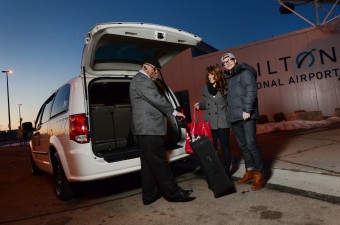 Any Time of Day
At Hamilton Cab we are operational 24 hours a day, so you can count on us to be there whether you have to take a taxi to the airport for a late night or early morning flight. We offer our customers safe, clean, air-conditioned cabs and will usually arrive within 5 minutes of your call.
Another great thing about choosing Hamilton Cab for your airport transportation is our low out-of-town airport fares. We charge a standard taxi metered rate, established by the City of Hamilton, of $3.20 for the first 71.4 meters, and 13 cents for each additional 71.4 meters.
If you're calling us from out of town make sure you use our toll free number at 1-877-525-2500. This number can also be used for free from any payphone in Hamilton…anytime!
Flat Rates
Hamilton Cab is pleased to offer discounted rates for some of our standard trips.
Hamilton Downtown to Toronto Airport: $95*
Hamilton Downtown to Hamilton Airport: $35
*Please note this price applies to either a Hamilton Cab car or van, which can take 6 passengers. It's the same rate for 1 person or 6 people.