At Hamilton Cab we are in the transportation business and most of our time is spent in a cab…driving. That's why we can certainly sympathize with the stress that unexpected car trouble can cause. Time is valuable. That's why when you're in a jam we promise to be there fast, no matter what the weather condition, you can count on the skilled drivers at Hamilton Cab – driving is what we do!
Need a Boost?
If you are experiencing car troubles and need a boost to get you going again, our Hamilton Cab drivers will boost your car for only $15.00!
Not the Battery?
If the problem turns out to be something else, not to worry, Hamilton Cab can help you reach your required destination, wherever it may be.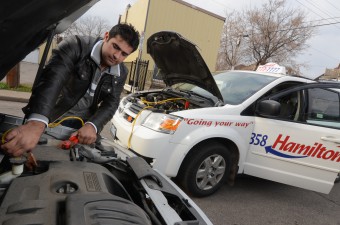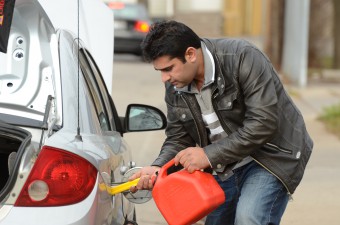 Running on Empty?
If your car runs out of gas before you make it the station, just call Hamilton Cab. For only $15.00 plus the cost of gas, we will drive to where you are with a can of gas and get you back up and running again. Now that's service!