Direct Line Installation
With a long history of success in Hamilton and thousands of satisfied customers daily, Hamilton Cab is your premium choice for taxi transportation in Hamilton. Why not make it easier on your customers, who require transportation to and from your business, by installing a direct line to their favourite cab company – Hamilton Cab!
Let Hamilton Cab Be Your Taxi Partner!
Partnering with Hamilton Cab not only provides your customers with a convenient and reliable way of getting to and from your location, but also shows that your company cares for its customers' well-being and is committed to providing the best all-around customer satisfaction.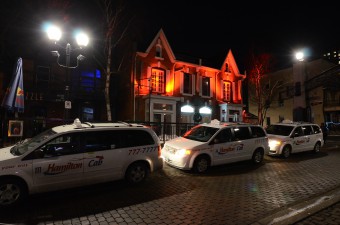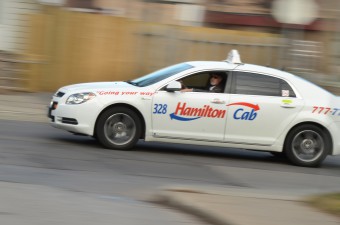 Benefits of having a Hamilton Cab Direct Line Installed
Customer Convenience: Customers who don't have a car or easy transportation will feel comfortable coming to your location knowing that there is an easy, safe, and free way to call for a taxi.
A Secure Service: Hamilton Cab is a staple in the Hamilton and surrounding area with a strong presence in the community. With a proven track record as a trustworthy and dependable mode of transportation, your customers will feel safe travelling with a cab company they recognize and like.
A Personal Touch with a Professional Look: Having a Hamilton Cab Direct Line installed shows that you are a company who cares for their customers. That's why, as a fellow company that cares for their customers, we've created a phone system with a clean and polished look that's sure to be visually appealing in any storefront.
Financial Incentive Program
A partnership is a two way street. At Hamilton Cab we believe in collaborating with our partners to create a mutually stimulating and profit generating relationship. By installing a Hamilton Cab Direct Line we can work with you to create new revenue generating opportunities.
Hamilton Cab often rents parking spaces from its partners. We feel that by having space in your lot it allows for easier customer assistance and shorter wait times, which ultimately reflects highly on your company and ours in terms of providing a fast, reliable service that works.  
Hamilton Cab Direct Line Installation is perfect for various plazas, shopping malls and outlet centres, restaurants, colleges and universities as well as sport facilities.
For more information on our Direct Line Installation or to set up a Corporate Account:
Contact Nancy at 905-522-0748 x2232 or nancy@hamiltoncab.com
Administrative Office: 905-522- 0748
Dispatch Office: 905-777-7777
Fax: 905-528-8637
Toll Free: 1-877-525-2500