Groups Are Welcome At Hamilton Cab!
Let Hamilton Cab get you safely to and from your destination. Whether you're planning a work or holiday party, going out for a friend's birthday or celebrating an anniversary, Hamilton Cab can be your designated driver for a worry free evening. With over 100 vans in our fleet, we do not charge extra for van service.
If your company is generous enough to be covering the transportation costs for your event, you can always set up a corporate account as a hassle free way to cover all costs at one convenient time.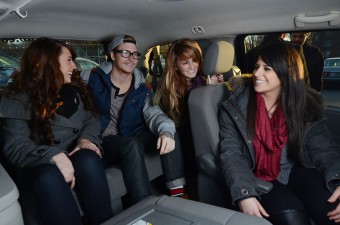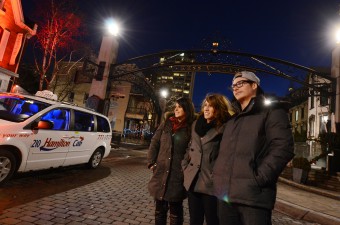 Late Night – Home Safe
Hamilton Cab proudly supports M.A.D.D.  Sometimes even one drink can be too many. Always stay on the safe side and choose a taxi from Hamilton Cab when alcohol is involved. If you're worried about your vehicle – don't be. Simply call (905) 777-7777 and request our Home Safe Service and we'll send two drivers, one to take you home, and another to drive your vehicle home for you!