At Hamilton Cab we're here to make your taxi transportation easy and your journey as comfortable as possible. We understand that everyone has different needs but we can guarantee that our skilled drivers and large fleet of taxicabs are equipped to handle yours. We recently have added new wheelchair service taxis to our vast fleet of Hamilton Cabs, with trained drivers to ensure your taxi trip is safe and secure!
Do You Require Assistance?
If you require the assistance of a wheelchair, scooter or walker, Hamilton Cab has taxis and specialty vans that can easily transport you to your destination. Our service is also available to persons with disabilities who are unable to access regular transit service.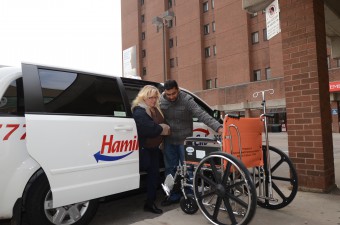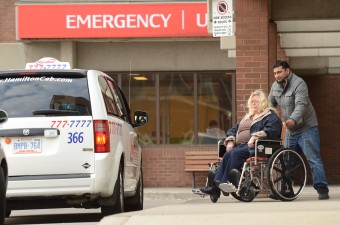 Pet Friendly
If you require the assistance of a Guide Dog, you and your companion are always welcome with Hamilton Cab. We also open our taxi doors to any household pets in need of a visit with the vet!