Hamilton is a city powered by passion. Those who live here thrive on their desire for adventure, community, and Hamiltonian pride. As your city's taxi service, whatever your passion is we'll get you there. We are powered by you.
It's now that easy to get a Hamilton Cab wherever you are!
Simply text us at 905-777-7777 with your location and we'll be on our way.
You'll receive a confirmation and a tracking number so you can know when your cab will arrive.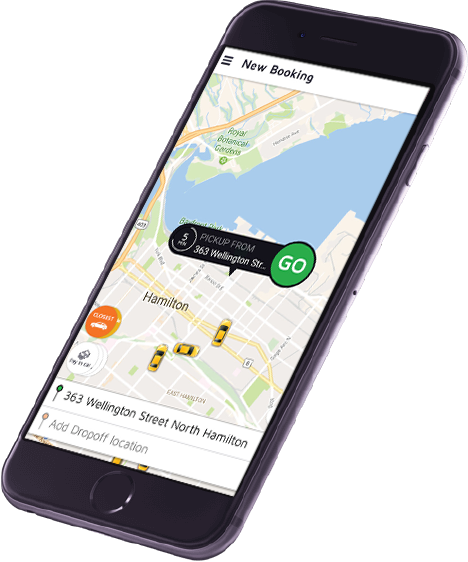 Services you can
depend on
To learn more
give us a call