One of Hamilton's largest
taxi fleets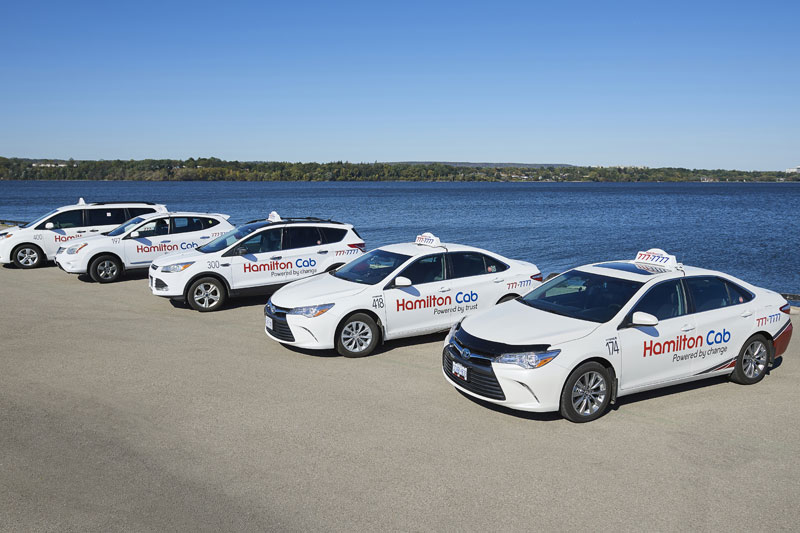 95

years of dependable service.
WHO WE ARE
Hamilton Cab is one of the largest taxi cab companies in Hamilton with a fleet of over 200 vehicles. To serve our customers best, we offer our services 24 hours a day, 365 days a year.

We provide peace of mind and comfort with newer model cars and minivans that are safe, clean, and always well maintained. All of our drivers are professionally trained and most have 10 to 15 years of experience in Hamilton's taxi transportation industry.

AWARDS
Hamilton Community News 2012 Platinum Award winner
Readers' Choice Award 2009 - 2017
Nominated in the Transportation category by Tourism Hamilton 2010, 2011
Honourable Mention Award by Tourism Hamilton in the Transportation category 2011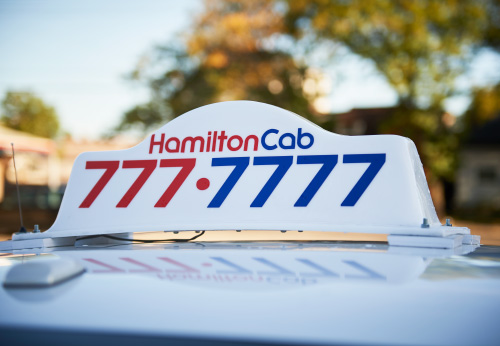 WHERE WE BEGAN
---
Hamilton Cab was formed in October of 2003 by merging the city's two major taxi companies, Veterans Taxi and Hamilton Co-op Taxi. In 2006, Hamilton Cab bought Hamilton's oldest taxi company, Yellow Cab, who had served Hamilton's taxi needs since 1922. With our fleet growing and changing over time, our dedication to our customers has always stayed the same. By combining advanced computer technology and excellent customer service, we have now become one of Hamilton's leading taxi companies.
The team that
started it all
JAGTAR SINGH CHAHAL
CHAIRMAN & CEO
Jagtar immigrated to Canada in 1988 where he received his B Sc. and MA in English before joining the taxi industry in 1989. In 2002, he opened Co-Op Taxi with fellow associates and shortly thereafter became the President. In 2003, when Co-Op Taxi joined with Veterans Taxi and became Hamilton Cab, he assumed the role of Chairman & CEO.
Jagtar has a passion for the Hamilton community and has volunteered with a number of community organizations over the years. He was the recipient of the Queen's Jubilee Award in 2012 and he received the Honourable Mention Award by Tourism Hamilton in the Transportation category in 2011. He aims to serve the community by making sure all of his many Hamilton Cab customers make it safely and on time to any destination they choose to go.
RON VANKLEEF
PRESIDENT
As the president of Hamilton Cab, he's an active member in the Hamilton community and considered a City of Hamilton approved vendor. Ron is a part of several boards including Accessible Transit Committee for the City of Hamilton, City of Hamilton Licensing Committee, a member of the OMCA, TLPA, and the Canadian Taxi Cab Association as well as a former member of Community Living Hamilton.
Born and raised in downtown Hamilton, Ron found himself behind the wheel at the age of 18 driving the streets of Steeltown for his father's small taxi company. Driving cabs paid for his education in architectural technology at Mohawk College, and eventually led him to begin buying taxi plates of his own. He worked with his father to grow their fleet of cabs from 30 to 130 cars in only a few years, and started an accessible transit company under contract with the City of Hamilton in 1997. In 2003, Ron merged his taxi company with Jagtar's Co-Op Taxi to become Hamilton Cab; the largest operator in the Hamilton area.